Made in EU - available in all eu countries
We offer variety of devices based on the Artificial Intelligence (Ai). Our RnD lab and production process are located in European Union. We also provide service to all of EU countries. Please learn more about our devices: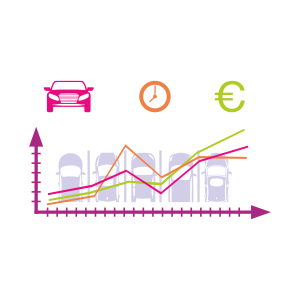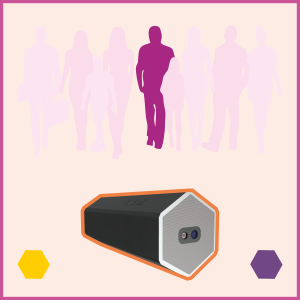 Face Master Thermo ONE
Automatic temperature control for single passage in retail, office and public buildings. Phenomenal accuracy of 0,2C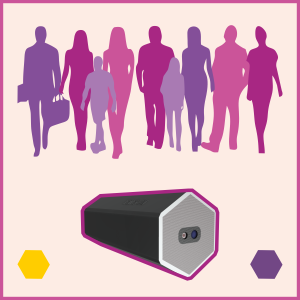 Face Master Thermo MULTI
Automatic temperature control for people streams in retail, office and public buildings. Phenomenal accuracy of 0,2 C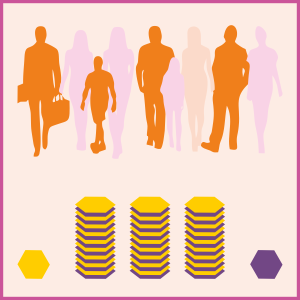 Thermo data Serwer
Dedicated server for Face Master Thermo ONE and MULTI cameras. Can record data from up to 40 devices installed in one building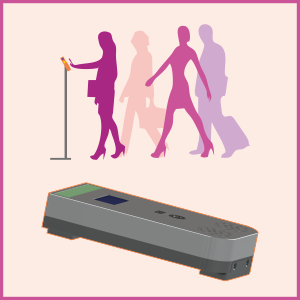 Wall temperature sensor
Measures the temperature of the hand after approaching the device. Indoor. Selection for detailed inspection. Accuracy of 0,3 C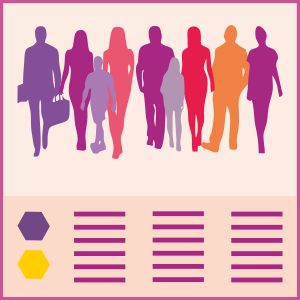 Analytics for Thermo data
Easy access to server and browse records of entrances by temperature, filter data in rank of temperature, match results
Thermal temperature measurement prevents the facility from COVID-19
Our cameras for remote temperature measurement were built on the basis of specialized cameras for face recognition of our production. We managed to achieve a sensational accuracy of 0.2C measurement thanks to the use of two calibrators managed from the camera level, indicating the lower and upper range of measurement. In the era of raging pandemic COVID-19 devices produced by us will find application in the protection of health care buildings, schools, industrial plants, offices, shopping malls and many others, guaranteeing automatic execution of security procedures in case of detecting a person with increased temperature or fever. Kits based on archiving servers can serve buildings with up to forty temperature measurement points, including entrances, controlled entrances, corridors, canteens and other areas where large groups of people gather or pass through. Our cameras, in addition to temperature measurement, detect whether the visitor has his face covered with a mask.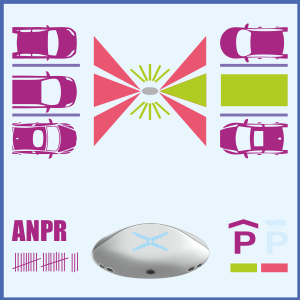 Indoor parking occupancy
Sensor based on video processing can detect cars, motorcycles, license plaques offline in real time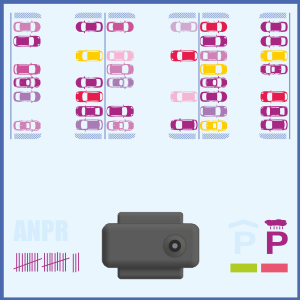 Outdoor parking mapping
Based on video processing detect occupancy of outdoor parking spot offline in real time
Licence plate recognition
Accurate solution based on our own algorithm, recognize plaques and count cars simultaneously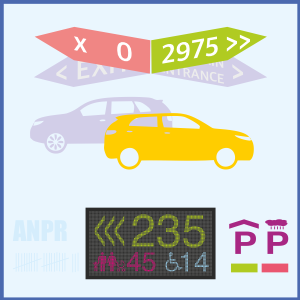 Signage Hi-Res LED panel
The modular system of LED panels allows us to build any navigation and information installation.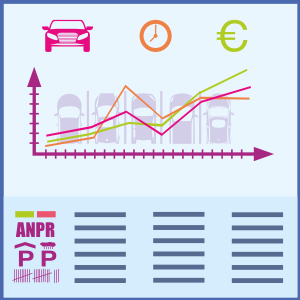 Management software
Comprehensive reporting and management software for free and paid parking and garage
A modern, well-equipped parking lot can be an important source of revenue
Parking solutions developed by our company in the last decade allow to transform every parking lot into an almost maintenance-free source of income. Based on our production equipment and integration with leading payment solution providers, we are developing the model of a barrier-free paid parking lot with automatic control of the liability, an application for the controller and complete reporting software. We manufacture parking sensors, mapping cameras and our own LED panels for signage and navigation. Starting from the simplest tools like ANPR camera, through the mapping system and parking meter to complex multi-level parking installations with VIP and subscription areas.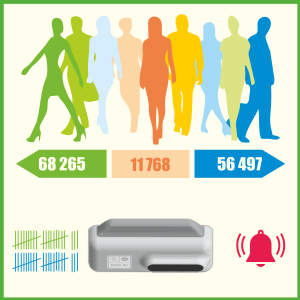 People counting camera
Over 97% accuracy, recognize adults, children, animals, bicycles, trollies and baby carriage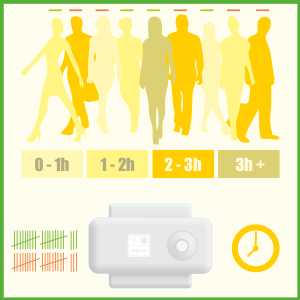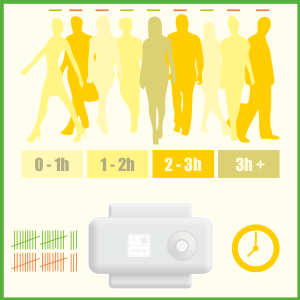 WhiteBOX
Measuring customer loyalty and average shopping time, can also detect zone migration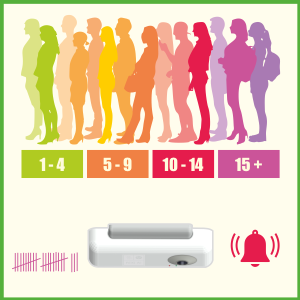 Queues recognition camera
Detect queue, report to store manager by GSM, can ring the bell for service, report by mail or interface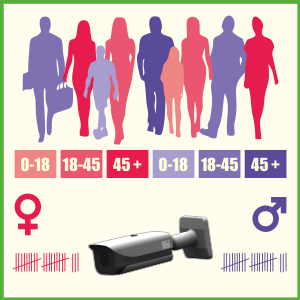 Face Master - camera/kit
Recognize gender (97%) and age (85%), match faces for access control, can be located in totem or tablet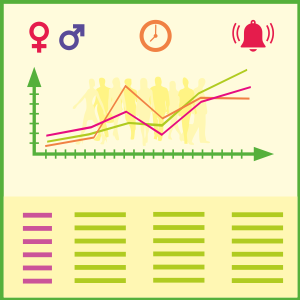 alg0r1thm analytics
Data are processed in an analytical system based on artificial intelligence and present in clear interface
Highest measurement accuracy and leading-edge technologies give measurable results
Valuable and accurate data on the number of customers and visitors allows you to efficiently manage the building, detect problems and optimize processes. Thanks to high measurement precision, the data collected by our equipment and processed in the analysis program can be the basis for better building valuation in case of transactions. Thanks to comprehensive metering, you can better account for pro-sales activities, combine the measurement result with weather, political and epidemiological events and your own notes.
A stable company that has been operating on the market since 2013. Own RnD laboratory, stable network of suppliers and subcontractors from the European Union. Over 240 buildings under a maintenance contract. Excellent references from satisfied customers.
A complete solution from design, through production, installation and management of the finished system.
Also 60 months of guarantee for every single device made by RiiG Ai (service agreement required).